Grapevines Galore was founded by Dawn and Chris Lindelof, who both graduated from California State University, Fresno in 1994 with degrees in Plant Science. Chris' emphasis was in Viticulture and Dawn's was in Soils & Irrigation.
Upon graduation they moved back to Sonoma County's Wine Country where they had roots in the community. Chris worked as a vineyard manager, then moved on to manage a large Northern California grapevine nursery. Dawn worked for the Forest Industry as an agronomist, then started her own vineyard inspection service. Launching Grapevines Galore together was a natural progression in both of their careers.
Chris and Dawn live on a small family farm in Northern Sonoma County where they raise chickens, pigs, goats, and lambs. They also grow grapes, fruit trees of all sorts, and more than 300 olive trees for extra virgin olive oil that they sell at the local farmers markets. Tending to the animals, plants, dogs, and cats is all part of their daily routine, but their proudest accomplishments are their children: Dennis, Jake, and Ruby.
With over 20 years' experience supplying grapevines to both large commercial vineyards and small vineyard clients, Dawn and Chris can assist you with choosing exactly the varietal you need and getting the vines planted properly to ensure healthy, happy grapevines that will produce beautiful fruit for years to come.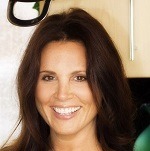 Thank you so much for our order that was delivered on Wednesday. You are the best and we'll continue to order from you in the future!! Cheers!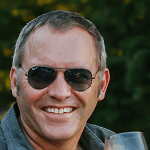 Great customer service and nice touch on the shipping.  It makes for a good company image and repeat customers.  I can't wait to see how my grape vines look in a couple of years.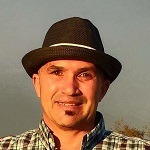 Please let everyone know that the vines sent are the best I have ever received.  I will be ordering more this fall.  Thank you so very much for the top quality vines.